Monday, May 01, 2006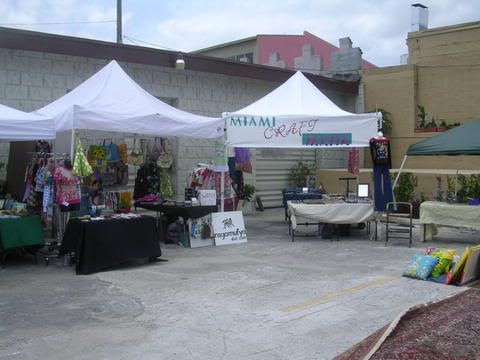 Miami Craft Mafia rules downtown :)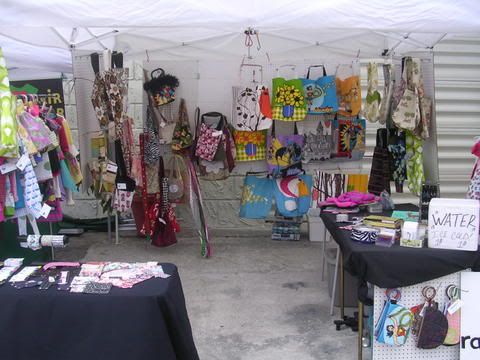 The Mamadelic.com tent. Assaulted by color!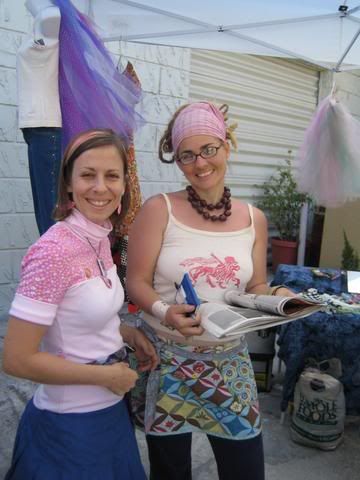 Heather and Mona sitting in a tree...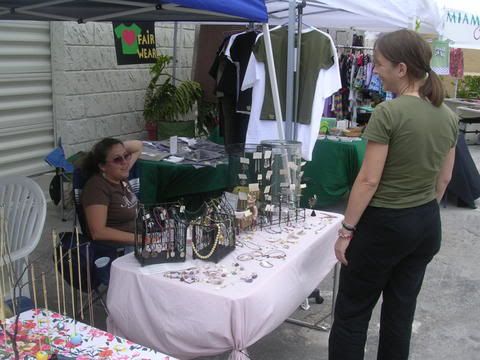 Monica and stephanie from PH Beads and Fair Wear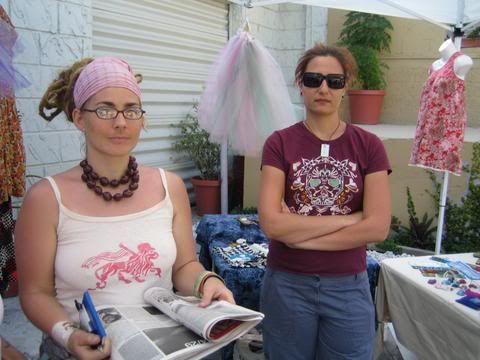 Heather and Rebecca look like they are ready to bust some knee caps!



Ciara mans the Etsy table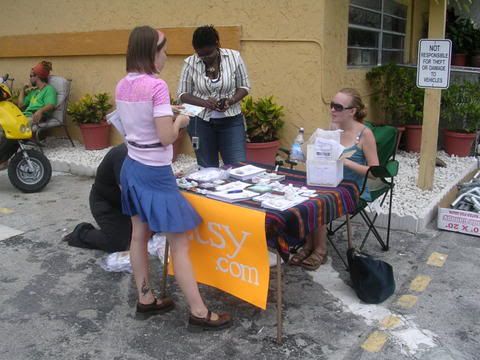 The Etsy table was very popular!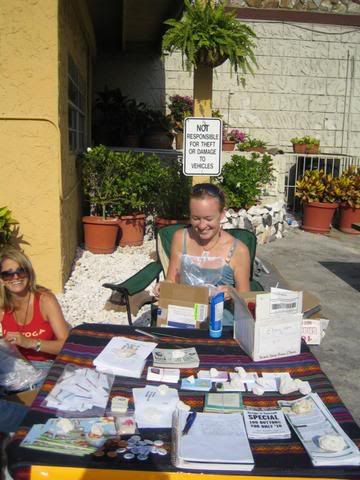 Ciara of Ciara loves you (ciaralovesyou.etsy.com)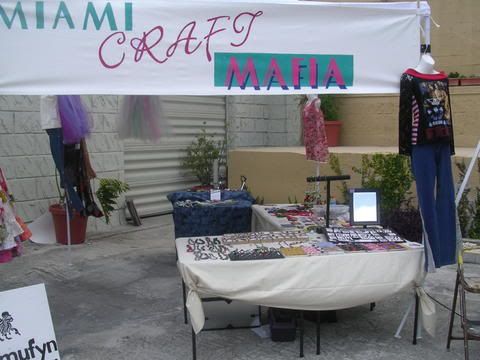 Heather and Rebecca's tent (www.ragamufyn.etsy.com and www.dragonflycrafts.etsy.com)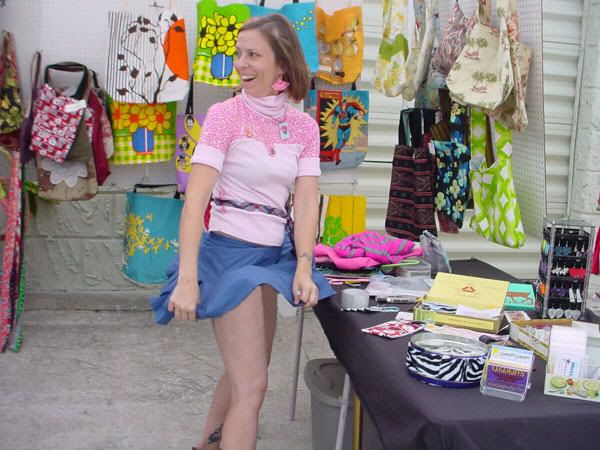 Not exactly Marilyn!